TEXT COMMUNICATIONS
Mobile Text Alerts are the free, simple and effective way for you to learn about upcoming events and receive reminders for programs you registered to attend. Here's how you sign up... First, text the word JOIN to 43794. Next, hit SEND. Give it a shot, whether you think you are already signed up or not... if you are, you will quickly know. If not, that's it!
Message and data rates may apply. Approximately 4 messages per month. Text HELP to 43794 for help. Text STOP to 43794 to cancel.
Click here to check your text message settings.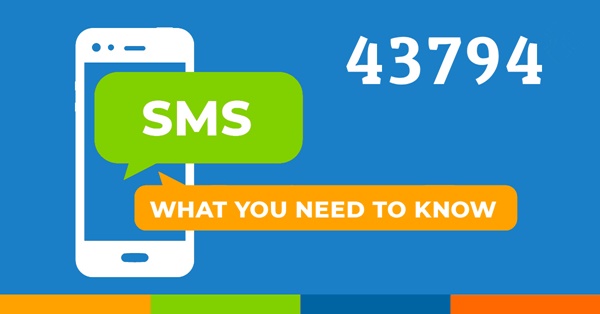 Terms & Conditions
The Paulding Board of REALTORS® is offering a mobile messaging program subject to these Text Messaging Terms and Conditions. Users that opt into the program can expect to receive messages concerning membership, special events, reminders and alerts.
You must be 18 years or older in order to participate. By affirmatively signing-up for PBOR's text messages, you agree to these terms and conditions. Your consent to these terms and conditions includes authorization for PBOR to deliver autodialed mobile messages, and you understand that your consent is not in any way required as a condition of membership in PBOR.
Cost and Frequency: Although PBOR does not charge you for sending or receiving text messages to 43794, you may be charged by your carrier depending upon your message and data rate plan. You are solely responsible for all message and data charges that you incur.
Once you enroll, the frequency of text alerts PBOR sends to you will vary, though you will not receive more than seven messages a month, based on your preferences.
User Opt Out and Questions: You may opt out of PBOR text alerts at any time. To stop receiving text alerts, text "STOP" to 43794 or reply "STOP" to any of PBOR's text messages from your mobile device. After you doing so, you will receive confirmation of your opt-out, and thereafter, you will no longer receive any text messages from PBOR. For questions about text alerts, simply text "HELP" to 43794.
The PBOR text messaging program is offered on an "as is" basis and: (1) may not be available in all areas at all times; and (2) may not continue to work in the event of product, software, coverage or other service changes made by your wireless carrier.
Privacy Policy: The Paulding Board of REALTORS® respects your privacy. By opting into the text messaging program or otherwise sharing your personal information with PBOR in connection with the program, you consent to the collection, use, disclosure and sharing of your information as further outlined in the PBOR's Privacy Policy.
Miscellaneous: Any new features, changes, updates or improvements of the program shall be subject to these terms unless explicitly stated otherwise in writing. We reserve the right to change these terms from time to time. Any updates to these terms will be communicated to you. By continuing to participate in the program after any such changes, you accept these terms as modified.