"The Georgia Gang" headlines 2019 Major Investor Luncheon
June 15, 2019
The 2019 Major Investor Luncheon will feature Tharon Johnson and Phil Kent from Fox 5's, "The Georgia Gang." Tharon and Phil will give the inside scoop on major political hot topics in Georgia and the metro area. They will also update REALTORS® on the latest 2020 election news both in Georgia and nationally.
The Major Investor Luncheon celebrates our members who invest $200 or more to RPAC during the 2019 PAC cycle. Previous speakers include U.S. Senator and REALTOR®, Johnny Isakson and former Mayor and Commercial REALTOR®, Sam Massell. This year's luncheon will be held Thursday, Sept. 12th, 11:30 am – 1:00 pm at the Cherokee Town and Country Club.
"The Georgia Gang" is Atlanta's longest running public affairs broadcast. Kicking off in 1982, "The Georgia Gang" started out as a weekly interview program, but eventually turned into a forum for state and local issues.
Tharon Johnson is the founder and partner at Paramont Consulting, a full service, bipartisan lobbying, government affairs, campaign management and media relations firm. Tharon served as the Southern Regional Director for President Obama's re-election campaign and has served as a top strategist for campaigns from Congress to Labor Commissioner to Mayor to school board. A long time regular on the Georgia, Phil Kent currently serves as the CEO and Publisher of InsiderAdvantage Georgia and James Magazine. As an author, columnist and media commentator, Phil regularly appears on Fox News Network, CNN, MSNBC, and syndicated talk radio programs across the nation.
Be sure to secure your seat to hear these two phenomenal insiders give our members an exclusive perspective on Georgia's current political climate and what to look forward to in the upcoming 2020 election cycle.
To learn more about the Major Investor Luncheon and to secure your seat, contact Government Affairs Director Aaron Johnson at 404-732-0631.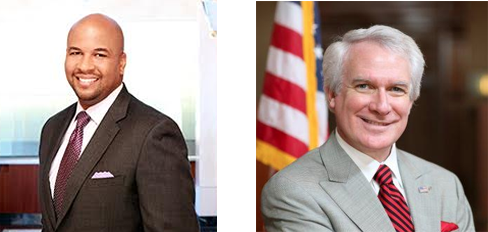 About the PBOR Market Brief
The Paulding Board of REALTORS® (PBOR) Market Brief is compiled by First Multiple Listing Service (FMLS). For more information on details of this month's report, please contact the Board at 770.866.1397.
*Each month, the numbers reported for the previous month are updated to reflect additional recordings.
About the Paulding Board of REALTORS®
The Paulding Board of REALTORS® (PBOR) has been an instrumental factor in the growth of real estate in Paulding County, Georgia for more than a decade. PBOR serves as a central source of information for its members, with mainly focusing on real estate education, the promotion of professionalism in the industry and representing REALTORS® members with legislative initiatives to create positive change for the real estate community.
About First Multiple Listing Service
First Multiple Listing Service (FMLS) is the premier data services provider for real estate professionals in Georgia. FMLS was founded in 1957 by a group of Brokers who wanted to share their listings and connect buyers and sellers. Today FMLS is the largest MLS in Georgia & the 4th largest MLS in the United States, serving nearly 54,000 real estate Agents & Brokers. For additional information or to start a discussion about how to partner with FMLS please contact join@fmls.com.