Continuing Education Event
PSA Pricing Strategies: Mastering the CMA
Thursday, October 20 | Rich Hart Global Studios, Evalucore Institute & Wealthwave
9:00 AM - 4:00 PM
ABOUT EVENT
In the one-day Pricing Strategies: Mastering the CMA course, learn how to select appropriate comparables and make accurate adjustments, guide sellers and buyers through the details of comparative marketing analyses (CMAs) and the underlying pricing principles that inform them, and interact effectively with appraisers.
REGISTER HERE ➾
All students must register through this link.
GREC Policy: If you have taken this course in the last 366 days, you will not receive CE credit. GREC School - Georgia Association of REALTORS. GREC School Number 271.
School Policy: You must be on time and present for the entire session to receive credit.
Class format (In-Classroom or Livestream) is a decision of the Class Sponsor and not GAR.
SPEAKERS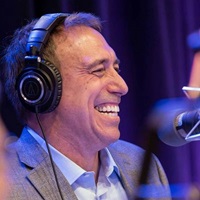 Rich Hart
Rich is a prominent speaker, business dynamics coach, international real estate broker and finance/wealth consultant. He specializes in entrepreneurial and corporate business structuring as a F.O.C.U.S.& (First Opportunity to Create Unlimited Success) strategy developer. Prior to his speaking career, he spent over 35 years as a business executive and entrepreneur in corporate America developing and integrating operating practices for national and international corporations.
His organizational expertise as a business restructuring specialist has prominently influenced many in the fields of manufacturing, distribution, sales, customer service, marketing, finance and technology. He is most recognized as a business educator and F.O.C.U.S. consultant for numerous profit and non-profit entities across the country. Rich is an accomplished instructor for the National Association of REALTORS®, REBAC (Real Estate Buyers Accredited Council) and REBI (Real Estate Business Institute). As a Health of Wealth finance consultant, he provides numerous avenues of restoring wealth initiatives to the growing generations.
Rich Hart Global Studios, Evalucore Institute & Wealthwave
2030 Powers Ferry Rd SE Suite # 270/ 280 (BLD. 200, Atlanta, GA 30339, USA
(404) 400-4278