Virtual Networking Event
Power Hour: Making The Most of Your Membership
Tuesday, November 15
8:45 AM - 10:00 AM
ABOUT EVENT
Join Vice President of Strategic Development Lindsey Pope, during this Power Hour, where we will discuss the many different benefits of going the Paulding Board of REALTORS®, including your membership into the National Association of REALTORS®.
SPEAKERS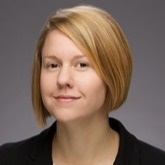 Lindsey Pope
Wisconsin born and Georgia raised, Lindsey grew up in Cumming, GA since the age of two and never missed her family's annual 18-hour drive to Packer Country.
In 2006, she graduated from Savannah College of Art & Design with a Film degree and took a solo road trip from Atlanta to Los Angeles where for a year she spotted celebrities, attended movie premieres, and worked temp jobs at movie studios. (Her most notable assignment took her to the entrance of an Oscar party, where she helped manage the guest list and check-in the celebs.) After an exhilarating AND exhausting year, this starstruck film grad left behind her family member's couch and took the 2,100 mile journey back home to Georgia to begin other pursuits.
In 2011, Lindsey's life led her to Little Rock, Arkansas where she explored the Natural State and developed a love for hiking and nature while snapping photos on the trails. She started working for the Arkansas REALTORS® Association as an administrative assistant, leading the implementation of a new database system and becoming "the techie" in the office. Not long after, she stepped into the role of Education Director for the Arkansas REALTORS® to help the resurgence of the state's GRI program and bring other NAR designation courses to its members. While she quickly fell in love with the REALTOR® family and the scenic state, she began to yearn to be closer to her own family and made the move back to Georgia in 2016. Later that fall, she joined AMAS and feels like it's the perfect fit!
When not at the office, Lindsey enjoys streaming shows with her 8-year-old basset/beagle mix and loves learning new things from family and friends... most recently, the art of poker, UGA's football roster and conquering her fear of cooking with the help of meal-delivery kits.