Seminar Event
Webinar: New Agent University - Home Inspections 101
Wednesday, November 17
10:00 AM - 11:30 AM
ABOUT EVENT
In our inspection practice, we've noticed the real estate agents with the most experience have the fewest clients requesting inspections on a second house during the same transaction period. This seminar will give students the opportunity to learn from the experience of other top producing real estate agents about how to manage the inspection and due diligence process. Those who take this class will learn how to set the stage so the consumer is confident in their decision and has access to the best information possible.
We will go through the steps from buyer consultation through post-closing using data from interviews with several top producers from the area and inspectors to help students craft their own best practices for each stage and enable their clients to follow a plan to buy the right house.
SPEAKERS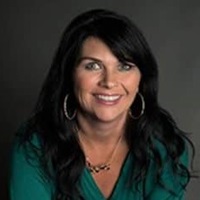 Melanie Selcho
Melanie was born with the gift of gab, which she cultivated into a career. She has spent 15 years in marketing helping companies use their brand to woo clients and build their bottom line. Her work spans various platforms including marketing strategy, social media campaigns, and training courses.
She now focuses that expertise in the real estate industry for Home-Probe, the Home Inspection Company. Besides setting the gold standard for home inspections in the Southeast, Home-Probe offers Continuing Education to help real estate agents build better careers and businesses. It's never a surprise to her audiences that Melanie was an award-winning speech and debate geek in high school and college.
When she's not in the office, Melanie craves fondue with friends, dancing to the Avett Brothers live, and long runs on vacation. She finds no better company than her husband of 25 years, her four kids, and Elvira, the world's cutest pug puppy.