Virtual CE Event
Take a Walk on the Wild Side - Hosted by Gold Level Partner, Arrow Exterminators
Wednesday, October 25 | Arrow Exterminators
1:00 PM - 4:00 PM
ABOUT EVENT
Take a Walk on the Wild Side is designed to educate Real Estate Agents and Brokers to identify common nuisance wildlife pests and learn about the signs and possible solution for rodents, snakes, bats, insects, and pests which may infest houses and commercial structures. Time permitting, we end with a game of Jeopardy (just to make it fun).
SPEAKERS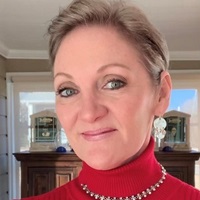 Tammy Emerson-Gimenez
Tammy Emerson-Gimenez has over 18 years' sales and sales management experience in commercial integrated pest management. Most recently Tammy joined the Real Estate Business Development team where she will acquire her real estate license to add to her accreditations.
Tammy graduated from Keystone College in Florida. She is married to her husband, Alex, has two children, Deana and Colin, and 3 grandchildren.
As the Commercial Sales Director for a 12-state region, managing 30 commercial evaluators, she led the 2 regions to double-digit growth. She was the first woman to achieve Presidents' Club status in the history of the company and then 4 consecutive years thereafter. Tammy holds the following certifications: Quality Pro, American Institute of Baking (AIB), Food Safety Management, ServeSave, Termite registration, HAACP certified, FDA guideline trained, Purdue University Entomology and SPIN Selling certified. Tammy is registered with the GA Real Estate Commission as a CE instructor. She is an member of the Atlanta Women's Council, Cobb County Women's Council, West GA/West Metro Women's Council, and Paulding Affiliate Member Committee.
Tammy's mission is to assist as many people as possible to gain success and provide excellent customer service with every interaction.
Arrow Exterminators
975 Cobb Pl Blvd NW Ste 108, Kennesaw, GA 30144, USA
(678) 256-0520