Networking Event
RPAC Major Investor Luncheon
Thursday, August 12 | Cherokee Town & Country Club
11:30 AM - 1:00 PM
ABOUT EVENT
The Atlanta REALTORS® Association and the Atlanta Commercial Board of REALTORS® will recognize their 2021 Major Investors during the annual Major Investor Luncheon to be held on Thursday, August 12, 2021. The luncheon serves as our opportunity to formally recognize REALTORS® who have graciously invested at least $200 this year to support efforts to protect private property rights and promote the economic impact of the real estate industry at all levels.
This year's program will include two very popular, local political personalities – Eric Erickson with 95.5 WSB-Radio and former Atlanta Mayor Shirley Franklin. These two speakers will provide behind-the-scenes insights on current political personalities and events at the local, state, and national levels.
The luncheon will be held at the Cherokee Town and Country Club, located at 155 West Paces Ferry Road, NW, Atlanta GA and the will begin at 11:30 am.
In addition to these speakers, we are also fortunate to announce that Bryan Greene, Vice President of Advocacy with the National Association of REALTORS® will be on hand to provide an update on the regulatory and legislative initiatives that are currently driving REALTOR policy at the federal level.
Members who have already invested $200 or more can register now.
If you have not made your 2021 RPAC investment and are interested in attending the August 12th event, you can make your pledge of $200 or more and you will receive your invitation in the coming weeks.
SPEAKERS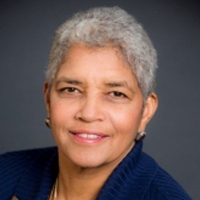 Shirley Franklin
Shirley Franklin was elected the first African American woman mayor of a major southern city in 2002 and served two terms until 2009. During her eight years as mayor of Atlanta, she is best known for advocating for and tackling major government operations and ethics reform, launching the Atlanta Beltline, planning and executing over $5 billion in airport and water infrastructure improvement, leading the acquisition of the Morehouse College Collection of Martin Luther King Jr. Papers, launching the Regional Commission on Homelessness and developing successful business and public sector partnerships and alliances. Upon leaving office, she was appointed to the William and Camille Cosby Endowed Chair at Spelman College and served until June 2011.
She is currently the Barbara Jordan Visiting Professor in Ethics and Political Values at the LBJ School of Public Affairs at the University of Texas in Austin, a position she has held since 2013. She also serves as the Chairman of the Board of Directors and Chief Executive Officer of Purpose Built Communities and is President of Clarke-Franklin and Associates, Inc. Additionally, she co-chairs the United Way of Metropolitan Atlanta's Regional Commission on Homelessness and serves on the boards of the United Nations Institute For Training and Research (UNITAR), Mueller Water Products, Delta Air Lines, The Volcker Alliance, Robert Wood Johnson Foundation and the Neighborhood Community Stabilization Fund.
Shirley Franklin is a frequent public speaker and subject matter expert on leadership, public policy and community engagement. She is passionate about her city and has engaged in Atlanta-based community service for over 39 years, including active participation in the arts, homelessness and higher education.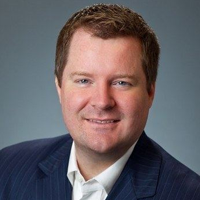 Erick Erickson
Erick Erickson practiced law for six years and oversaw a number of political campaigns at the federal, state, and local levels. He was also an elected city councilman in Macon, Georgia.
In addition to hosting a show on WSB radio Erickson is a Fox News contributor after spending three years at CNN. He has also appeared on the Colbert Report on Comedy Central. According to Newsweek, "Erickson has grabbed his party's power brokers by their elephant-stitched suspenders. Avid readers include Rush Limbaugh, former senator Fred Thompson and … John Boehner."
Erickson is known for a willingness to speak candidly about and challenge the Republican establishment as well as rally conservatives to push their agenda at both the federal and state level. He has used his position to help raise the profile of a number of conservative candidates across the country from Marco Rubio in Florida to Nikki Haley in South Carolina to Ted Cruz in Texas. The London Telegraph named Erickson the sixty-fifth most influential conservative in America in 2010. He is co-author of the book RedState Uprising. Each weekday morning, Erickson writes his "Morning Briefing" email, widely considered a must read among conservative pundits and activists. "The ability of [Erickson's Morning Briefing] to shape a message illustrates the power of the conservative network," according to Washington Post. The Hollywood Reporter describes Erickson as "the most influential conservative blogger on the Internet." Erick Erickson earned a Bachelor of Arts with honors at Mercer University in Macon, Georgia, majoring in History and Political Science. He earned his juris doctorate at Mercer's Walter F. George School of Law.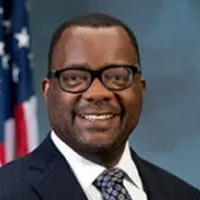 Bryan Greene
Bryan Greene is Vice President of Policy Advocacy at the National Association of REALTORS® where he oversees all legislative and regulatory advocacy on behalf of the association's 1.4 million members. Bryan joined NAR in November 2019, and spent his first year at NAR raising the association's profile in Washington and nationwide on all fair-housing-related policy matters as NAR's first Director of Fair Housing Policy.
Before joining NAR, Bryan served for ten years as the highest-ranking career official in HUD's Office of Fair Housing and Equal Opportunity (FHEO), where he oversaw the policy direction and operational management of the 600-person office enforcing the nation's housing anti-discrimination laws. Under Bryan's leadership as FHEO General Deputy Assistant Secretary, HUD pursued large-scale, high-profile cases that addressed systemic discrimination and provided widespread relief. Bryan also managed HUD's Fair Housing Assistance Program (FHAP) and HUD's Fair Housing Initiatives Program (FHIP), which together provide over $70 million to state and local government agencies and nonprofit organizations fighting discrimination in local communities.
Bryan has held other senior positions at HUD during his three decades at the agency, including a stint as the Associate Deputy Assistant Secretary for Economic Affairs in HUD's Office of Policy Development and Research (PD&R), where he worked to reduce regulatory barriers to affordable housing.
Cherokee Town & Country Club
155 West Paces Ferry Rd NW, Atlanta, GA 30305, USA
(404) 365-1200