Virtual CE Event
Residential Construction from the Ground Up
Thursday, November 11
9:00 AM - 12:00 PM
ABOUT EVENT
If you want more inventory or a way to tap into a whole different sector in real estate, working with new home builders or with customers wanting to purchase lots and build their own homes, residential construction is the way to go.
SPEAKERS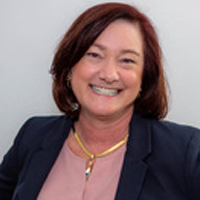 Linda Olson, REALTOR®
Linda Olson, REALTOR®, GREEN obtained her real estate license in 2005 and is an active agent in Florida specializing in land and commercial. Linda is a course author and instructor, is on the Florida REALTORS® faculty, teaches classes through GAR's PIE program, is a TREC-approved instructor and provider and is approved under NAR's REBAC program to teach their 2-day Green Designation and Discovering Commercial Real Estate courses. Linda has been writing and teaching CE courses since 2010. These courses are centered on Environmental Concerns, Green/Energy Efficiency, Commercial Real Estate, Development, Purchase and Sale Agreements and Networking. Linda brings a unique perspective to the real estate field as she has a MS degree in Ecology and 20+ years of experience as an environmental consultant. Linda uses this expertise to assist Owners and Buyers regarding the intricacies of developing/optimizing/selling and buying environmentally-challenged property. Linda also assists Landlords and Tenants with property leasing. In addition, for more than 10 years Linda was actively involved with the local Home Builders and Contractors Association allowing her to gain important contacts and knowledge on "green" building techniques and improving a home's energy efficiency. She has been awarded NAR's Green Designation. Linda uses these skills to effectively market and sell Green/Energy Efficient homes and to work with buyers to find homes that match their "Green" needs.