Networking Event
PBOR October Membership Meeting
Thursday, October 7 | The Events Place
11:30 AM - 1:00 PM
ABOUT EVENT
Please join us for our Membership Meeting, where we will be voting on our Directors for the 2022 Board of Directors.
Helping Hands of Paulding County
Helping Hands of Paulding County is funded primarily through the private donations from individuals like you. Since 1987, our financial needs – and the physical, emotional, and spiritual needs of hurting and homeless people. Please join us as we help fight hunger and donate items for this charity. We will collect donations at our monthly membership meetings in October and November and that the deadline will be at the conclusion of our November membership meeting.

Helping Hands is asking for the following donations:
Toilet Paper
Tooth Brushes
Tooth Paste
Deodorant
Shampoo
Conditioner
Hair Brushes
Combs
Food-wise they are in need of All canned meat donations and we would like this included.
REGISTRATION RATE
Attend Virtual
$5
Advance Registration Required
Register Now
SPEAKERS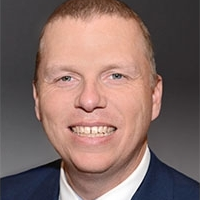 Joseph Gullett
Joseph Gullett is a conservative leader who has done the work of making Paulding County a better place to live. Joseph grew up in Gwinnett County and was raised in a family that encouraged conservative values, the importance of education, and an excellent work ethic.
Joseph attended Columbus State University. Two important things happened in his life at Columbus State. First, he began working for SunTrust Bank. He continues to work for SunTrust to this day leading a multi-million dollar project that ensures federal regulatory compliance requirements are met. Second, and more important, Joseph met his wife, Jessica.
Grassroots activism has long been a part of Joseph's life. In the early 2000s, Joseph began working with leaders in the national FairTax movement. In his spare time and using his own finances, he built and maintained a pro FairTax website that enabled voters to easily contact their Congressmen in support of this legislation. He continued to develop resources to encourage grassroots lobbying and even hosted a FairTax rally that drew supporters from as far away as North Carolina and Florida.
Read More »
The Events Place
855 Hiram Douglasville Hwy, Hiram, GA 30141, USA
(770) 943-3726