Seminar Event
Webinar: New Agent University - Contract to Close 101
Wednesday, May 19
10:00 AM - 11:30 AM
ABOUT EVENT
I'm a REALTOR®... now what?
If that's a question you've asked yourself or if you've been a long-time member of ARA that could use a bit of a refresher, be sure to join us virtually on May 19th for our "Contract to Close 101" course from our New Agent University!
This webinar will explore the contract to closing best practices and transaction management processes for both residential resale and new construction transactions. We will explore tools, tips, and technology to ensure your real estate transactions are seamless from contract through closing and beyond. Your clients and cooperating agents will look forward to working with you now and in the future as an amazing real estate agent.
SPEAKERS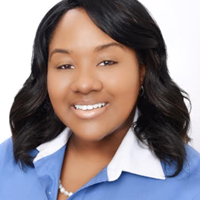 Whitney Kennedy
Whitney Kennedy is a sunny California native with a hint of Georgia southern charm. She is the Operations Manager at Weichert, Realtors - Prestige Partners and a real estate veteran and expert. She resides in West Cobb and services clients in the area as well as East Cobb, Southwest Atlanta, and Metro Atlanta. Whitney loves the excellent schools, charming neighborhoods, savory dining and close proximity to I-285 and I-20 in her West Cobb community.
Whitney is experienced in helping clients and customers with achieving their real estate needs as well as overseeing the daily operations of Weichert, Realtors- Prestige Partners. She strives to ensure that the clients, customers and associates of Weichert, Realtors - Prestige Partners have the best of everything. And the Prestige Partners team has simply the best real estate tools, services, and consistent reputation of excellence.
In her spare time, Whitney enjoys: interior decorating, planning events for friends and family, and organizing. She also enjoys a daily one mile walk through her neighborhood greeting and meeting her neighbors with her husband of four years and their son.
A philosophy that Whitney lives by is, " The future belongs to those, who believe in the beauty of their dreams." Whitney would be delighted to assist you with making your real estate dreams and goals a reality. Contact Whitney today to take a step forward in the right direction.