ABOUT EVENT
This course satisfies the NAR Triennial Code of Ethics training requirement. REALTORS® are required to complete ethics training of not less than 2 hours, 30 minutes of instructional time within a three-year cycle. The current three-year cycle will end Dec. 31, 2021.
This class is intended for new members of the ATLANTA REALTORS® ASSOCIATION. New ARA members must take a Code of Ethics program within the first six months of joining the Association to fulfill a membership requirement.
If you are not a new ARA member, you can still attend this course to satisfy NAR's Code of Ethics Training requirement at the non-member rate. Please note, this course is residentially-oriented.
**THIS CLASS WILL TAKE PLACE VIRTUALLY VIA ZOOM**
Your class information and Zoom link will be sent to you after registration, prior to class.
Regarding the $25 Deposit for FREE ARA Classes...
As a reminder, the ARA Board of Directors implemented the $25 deposit required for free classes to limit the no-show rate and to help ensure that members who wish to attend these programs would be able to do so. If you pay the deposit to register, you will receive a refund after you either (1) attend the course or (2) cancel with 48 hours of advance notice. Thank you for your understanding.
REGISTRATION RATE
New Members
FREE
Free with $25 Refundable Deposit*
Register Now
Non-Members
$49
For non-members needing COE credit
Register Now
SPEAKERS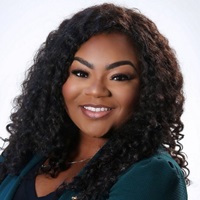 Karen Hatcher
Driven to succeed and motivated to win, while giving back to the community, Karen 'reigns' supreme.

A seasoned investor and property management expert, Karen intimately understands real estate in Atlanta. With a B.A. in Finance and an MBA in Real Estate, Karen possesses the experience and know how necessary to provide every Sovereign customer with unparalleled customer service. She calls upon her analytical skills and unique background to fully analyze each and every property, in an effort to maximize revenue potential for her clients. Karen also works to ensure all rentals meet her stringent standards, in turn keeping vacancy rates low and stabilizing income sources for her clients.

When Karen isn't talking real estate, she's a busy wife and mother. If she's not out for dinner at one of Atlanta's hottest up and coming restaurants, she traveling and spending time with her family. She also tries to make time for her favorite guilty pleasure, watching "The Real Housewives."