Emerging Leaders Program Event
Importance of Association Involvement
Thursday, January 27
All Day Event
ABOUT EVENT
3:30 - 6:00 PM
Learn the importance of becoming involved with your Local and State Association, Committees, and the history of the Atlanta REALTORS Association. Following the session, there will be a reception with past Leadership Program graduates and members of the Board of Directors.
This seminar is only open to the 2022 Emerging Leaders Program participants.
SPEAKERS
Heather Anderson
A native of Atlanta, Heather Anderson was born and raised in Buckhead. She brings over two decades of real estate expertise to the table, focusing on marketing, operations, and analytics. She prioritizes relationship building, both with clients and her expanding sphere of referrals, but also with valued vendors such as lenders and inspectors providing services for her clients.
Heather began her real estate career in builder developer services, at a company where training and education were a regular part of the culture. She has continued to hold education and training as a priority in her career serving on committees at both ARA and GAR. Heather earned her Broker license in 2018 and is a graduate of the Atlanta REALTORS® Association Emerging Leaders Class of 2018.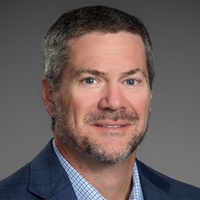 Reggie McCrary
Our fearless leader, Reggie grew up in Georgia since the tender age of three. He graduated from University of Alabama in 1988 with a major in Accounting and minor in Computer Science. That summer, he started with the Atlanta Board of REALTORS® (now the Atlanta REALTORS® Association) and he worked directly for the much revered and beloved Tommie Jackson for five years. In 1993, the residential and commercial societies of the Atlanta Board split into two separate organizations and AMAS (the parent company) was born. At this time, Reggie became the Executive Vice President of the Atlanta Board. Later that year, Tommie retired and Reggie was promoted to the President of AMAS and the Atlanta Board of REALTORS® Educational Foundation. He became the first Association Executive in Georgia to obtain the REALTOR® Certified Executive (RCE) designation in 1997.
Anyone who knows Reggie, knows he is the leading Alabama fan in the state of Georgia and served as the President of the Atlanta Chapter of the Red Elephant Fan Club. He has only missed four home games since 1984 and has attended over 300 games in his lifetime! His other pastimes include tasting craft beers and snow skiing, although rarely at the same time. He has spent over 20 years married to his biggest fan, Deadra and raising their two kids, DJ and Taylor.
100 Seville Chase, Atlanta, GA 30328, USA