Continuing Education Event
GRI Systems & Tools Class
Tuesday, September 12 | West Metro Board of REALTORS
9:00 AM - 5:30 PM
ABOUT EVENT
Consumers want to work with real estate professionals who are efficient, knowledgeable, and up-to-date. Technology enables you to streamline your operation in order to better serve the public, but the learning process can be overwhelming. This course will provide a myriad of tools and solutions for you in your day-to-day dealings with the public. Each module will cover an important aspect of how technology will ensure that the consumer is fully served in a real estate transaction.
This course will also teach you how to share your knowledge base, professional opinion, and availability, using current systems and tools that are beneficial to the public at large.
GREC Policy: If you have taken this course in the last 366 days, you will not receive CE credit.
School Policy: You must be on time and present for the entire session to receive credit
SPEAKERS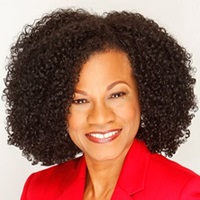 Juanita McDowell
Juanita McDowell is the President of InMotion Consulting, a training firm that delivers over 200 workshops and seminars to agents, entrepreneurs, and corporate employees across the nation every year. She is a REBAC Certified e-PRO Instructor, a Train-the-Trainer Instructor, and a member of the GRI Faculty in multiple states. In 2010, 2011, and 2016 the Georgia REALTORS® chose her as their "Partner in Education Instructor of the Year." In 2013 she was named "Instructor of the Year" by the Georgia Real Estate Educators Association. In addition to REALTOR® associations, other businesses that have hired Juanita include AT&T, LG, and the CDC. Juanita is a YouTube Partner with over 2 million views on her videos. She is a member of the National Speakers Association and she volunteers as a Technology Partner for Habitat for Humanity.
West Metro Board of REALTORS
154 Bankhead Hwy, Carrollton, GA 30117, USA
(770) 832-0804