FREE CE Event
Free CE: How to Legally and Ethically Manage Your Instagram Business Profile
Thursday, May 20
10:00 AM - 1:00 PM
ABOUT EVENT
Come learn how to avoid the potential pitfalls related to promoting yourself, your business and your properties on Instagram!
Due to the growth of social media marketing, an effective business Instagram presence can impact the success or failure of your real estate career. This class covers the rules you need to operate safely and ethically when marketing your business. We'll examine specific examples of real estate practitioners and the Georgia real-estate laws and ethics that should guide every decision before making a post. An emphasis is also placed on managing ads, listing properties and selling through a Business Instagram Account specifically for real estate professionals. This class includes an in-depth understanding of the Georgia Real Estate Laws governing advertising and promotion on the web.
**This event is a joint CE Class between the YPN and Training & Development Committee**
SPEAKERS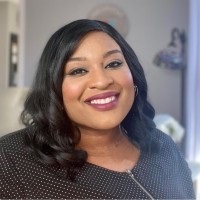 Shantha Wetterhan
Shantha Wetterhan is a marketing consultant, dynamic speaker, and trusted social media expert. For nearly ten years, Shantha has focused her career on social media for business, teaching social networking skills, and online marketing techniques to business professionals. Beginning with a background in sales, marketing, and digital strategy for a global company, Shantha recognized the benefit of social media for business long before it became the standard. She has since cultivated a successful business formed in 2014—Competitive Edge Social Media Marketing Management—catering to professionals who strive to grow their own businesses with online strategies.

In addition to her hands-on experience, Shantha's marketing agency has earned the Best Social Media Agency in Atlanta award two years in a row. She is an instructor and social media trainer for the Georgia Real Estate Commission.

Shantha hosts the podcast show, The Real Estate Marketing Academy. She is also published author of the Personal Branding Guide for Real Estate Professionals.

Shantha is known for her enthusiasm, desire to serve, her creative training techniques, and her passion for online media. She is devoted to providing her clients and audiences with the most current information, tools, and confidence to easily implement their own effective social media plans.