ABOUT EVENT
FMLS Matrix 101 - Time is of the essence in today's real estate market and customers expect quick results and personalized service from their real estate professionals. In this course, students will use Matrix to search for and customize property information from FMLS database for their buying clients. Students will learn multiple ways to search for property information, as well as utilize a variety of specialized tools to aid in their search. Students will also practice utilizing those methods and tools to locate properties of interest for a buyer. Students will leave with the knowledge of how to search, compile, customize and email property information to prospective buyers.
3 Hours CE Certified by: FMLS
SPEAKERS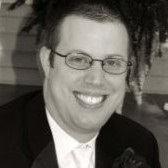 Kevin Theobald
Kevin Theobald is a Member Service Representative for the First Multiple Listing Service and has been in the real estate industry for nearly fifteen years. His growing knowledge of the industry coupled with his training background makes Kevin uniquely qualified to help out professionals in need. Kevin has a Bachelor of Science degree in History and a Master of Arts degree in Teaching.