Emerging Leaders Program Event
DISC Leadership Training
Wednesday, March 2
9:00 AM - 12:00 PM
ABOUT EVENT
DISC Leadership Training will be led by John Horton, an Executive Coach with CollierBrown&Co. Horton's goal is to help successful people get better at getting better. He works with senior executives, those who report to them and those likely to report to them very soon.
In preparation for this class, participants will complete a DISC assessment. This assessment will be a vital tool throughout the class and provide insight on their leadership.
This seminar is only open to the 2022 Emerging Leaders Program participants.
SPEAKERS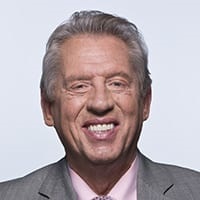 John Maxwell
For more than 40+ years, John has been helping the world understand what leadership truly is and has equipped those with knowledge, tools and resources to answer the call to lead. John brings vision and experience to the JM Team as he guides them to be top leaders and to help them create a sphere of influence that will leave behind an army of strong leaders.
6741 Castleton Dr NW, Atlanta, GA 30328, USA