Continuing Education Event
CRB Designation Elective: Starting a Real Estate Company
Thursday, August 25 | Rich Hart Studios
9:00 AM - 5:00 PM
ABOUT EVENT
Opening a real estate office has many moving parts more than is possible to cover in a one-day course. This course provides a foundational blueprint of all the elements involved in opening, managing, and growing a real estate company.

Describe the key factors to consider when opening a real estate office.
Perform a SWOT exercise to identify strengths, weaknesses, opportunities, and threats in yourself and local marketplaces.
Understand the various economic aspects and analysis of opening a real estate office.
Compare the differences between going independent or opening a franchise.
Identify the legal structure of real estate brokerages.
List the resources and references for following the guidelines established for real estate brokerages in your state.
Identify and learn how to set measurable goals and develop a mission and vision statement.
Explore and understand the various types and styles of real estate brokerages operating in today's environment.
Understand best practices for recruiting new and experienced agents and how to onboard.
Understand the importance and risk management benefits of policies and procedures and have an Office Policy Manual.
Learn the key components of developing and building lead generation, SEO, and social media presence.
Develop a communication strategy for your office and team.
Identify characteristics of successful managers and leaders.
Understand key financial terms, financial reports, and how to conduct a breakeven analysis.
Explore compensation planning options for sales associates and staff.
Discuss other business components that keep brokers up at night.
REGISTER HERE ➾
All students must register through this link.
SPEAKERS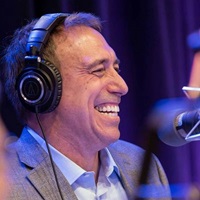 Rich Hart
Rich is a prominent speaker, business dynamics coach, international real estate broker and finance/wealth consultant. He specializes in entrepreneurial and corporate business structuring as a F.O.C.U.S.& (First Opportunity to Create Unlimited Success) strategy developer. Prior to his speaking career, he spent over 35 years as a business executive and entrepreneur in corporate America developing and integrating operating practices for national and international corporations.
His organizational expertise as a business restructuring specialist has prominently influenced many in the fields of manufacturing, distribution, sales, customer service, marketing, finance and technology. He is most recognized as a business educator and F.O.C.U.S. consultant for numerous profit and non-profit entities across the country. Rich is an accomplished instructor for the National Association of REALTORS®, REBAC (Real Estate Buyers Accredited Council) and REBI (Real Estate Business Institute). As a Health of Wealth finance consultant, he provides numerous avenues of restoring wealth initiatives to the growing generations.
Rich Hart Studios
2030 Powers Ferry Rd SE Suite # 270 (BLD. 200, Atlanta, GA 30339, USA
(404) 400-4278