Continuing Education Event
CRB Designation Elective: Recruiting for Success
Thursday, October 20 | Rich Hart Studios
9:00 AM - 4:30 PM
ABOUT EVENT
This course was created to help brokers, owners, and managers understand how important recruiting is to having a successful real estate office or company. At the end of this course, you will have the tools necessary to implement a strategy to become an active and successful recruiter. You will also understand the importance of retention, or re-recruiting your current agents. And you will have a great understanding of the importance of de-hiring those agents who should not be a part of your organization.
REGISTER HERE ➾
All students must register through this link.
SPEAKERS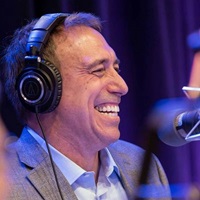 Rich Hart
Rich is a prominent speaker, business dynamics coach, international real estate broker and finance/wealth consultant. He specializes in entrepreneurial and corporate business structuring as a F.O.C.U.S.& (First Opportunity to Create Unlimited Success) strategy developer. Prior to his speaking career, he spent over 35 years as a business executive and entrepreneur in corporate America developing and integrating operating practices for national and international corporations.
His organizational expertise as a business restructuring specialist has prominently influenced many in the fields of manufacturing, distribution, sales, customer service, marketing, finance and technology. He is most recognized as a business educator and F.O.C.U.S. consultant for numerous profit and non-profit entities across the country. Rich is an accomplished instructor for the National Association of REALTORS®, REBAC (Real Estate Buyers Accredited Council) and REBI (Real Estate Business Institute). As a Health of Wealth finance consultant, he provides numerous avenues of restoring wealth initiatives to the growing generations.
Rich Hart Studios
2030 Powers Ferry Rd SE Suite # 270 (BLD. 200, Atlanta, GA 30339, USA
(404) 400-4278