FREE CE Event
Building Wealth: Tax and Investment Education Seminar
Wednesday, December 8 | Habersham EMC
12:00 PM - 1:00 PM
ABOUT EVENT
We build our wealth to use our wealth to help our families, friends, and communities. As a real estate professional, you have questions around taxes, business structure, retirement, and investing. In this class, we'll answer key questions like:
How do I build wealth and use it?
How do I minimize taxes? Incorporate or not?
How do I save for retirement, and how much?
What should my cash flow look like?
All of this comes down to the simple question: how do I build my wealth and use my wealth?
SPEAKERS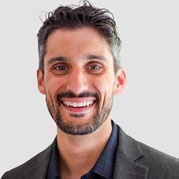 Reid Mason
I'm a financial advisor, primarily for high-income professionals and their families who want to use their wealth to changes their lives and impact their communities. Our advice, investments, and insurance help our families meet their goals in five key financial areas: wealth, debt, taxes, risk, and legacy. Thrivent is a Fortune 500 faith-based holistic financial services firm and I run the North Georgia practice out of Gainesville.
Habersham EMC
6135 GA-115, Clarkesville, GA 30523, USA
(706) 754-2114