Broker Event
Broker Lunch & Learn - Today's Market: Cautionary Tales from the Wild West
Thursday, June 17 | Atlanta REALTORS® Center
11:30 AM - 1:00 PM
ABOUT EVENT
Please join us to hear from Ned Blumenthal with Weissman at our first in-person Lunch and Learn of 2021! Ned will be speaking on the new items to watch out for during today's 'wild west' of a market. Boxed lunch will be provided.
Free for ARA Designated REALTORS® and Managing Brokers. Advanced registration is
required to attend!
SPEAKERS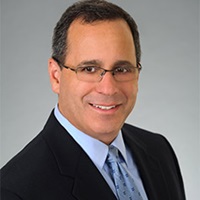 Ned Blumenthal
Ned Blumenthal is a shareholder practicing in Weissman's litigation section. He represents real estate brokers, agents, appraisers, builders, developers and lenders in litigation and regulatory matters.
Ned's primary areas of practice include: insurance defense; negligence; professional negligence / malpractice; fraud; the Brokerage Relationships in Real Estate Transactions Act ("BRRETA"); Fair Business Practices Act; Georgia Real Estate Commission (GREC) and Georgia Real Estate Appraiser Board matters; Georgia Department of Banking and Finance (GaDBF) issues; Housing and Urban Development (HUD) and Georgia Commission on Equal Opportunity (GCEO) fair housing complaints; Federal and state Interstate Land Sales Act (ILSA) concerns; HUD and Consumer Financial Protection Bureau (CFPB) joint venture and Real Estate Settlement Procedures Act (RESPA) compliance and general business disputes and litigation.
The co-author of The Red Book on Real Estate Contracts in Georgia, now in its 5th edition, and Secrets of Winning the Real Estate Negotiation Game, and a former REALTOR®, Ned writes and lectures frequently on real estate and litigation related topics. He has been named a "Georgia Super Lawyer," representing the top 5% of Georgia lawyer every year since 2011.
Atlanta REALTORS® Center
5784 Lake Forrest Dr, Atlanta, GA 30328, USA
(404) 250-0051