Networking Event
2021 September Membership Meeting
Wednesday, September 15 | Courtyard by Marriott Carrollton
11:30 AM - 12:30 PM
ABOUT EVENT
REALTOR® Safety - How to Protect Yourself and Those Around You - Join us as we learn from two safety experts on why REALTORS® are targets and what we can do to protect ourselves. We know that this will be one session you don't want to miss!
SPEAKERS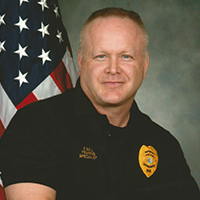 Philip Ball
Philip Ball is the CEO and Lead Instructor of Situational Awareness Institute a private company that employs veteran Police Officers and Military Professionals to provide expert instruction and security recommendations to government agencies and corporations. Philip Ball is also a member of the American Society for Industrial Security and performs detailed security site assessment analysis reports to government and corporate clients nationally.
In 2016, Philip Ball finished approximately 5 years as a Specialist for a Broward County Florida Police Department where he taught Officers almost everything from Tactical Firearms to Ethics. He also had the privilege of teaching Active Killer Response in the local schools as a Lead Instructor for the Broward County Active Killer Task Force.
Philip Ball is a Certified Police Officer in Pennsylvania, Maryland, Georgia and Florida. He has served as a County Deputy, County Police Officer, and a City Police Officer for over
twenty years. Having investigated countless crimes, Philip is familiar with the factors that contribute to vulnerability and modern methods of prevention.
Philip Ball is a certified Firearms Instructor for the U.S. Department of State, and Law Enforcement in Florida, Georgia and with the FBI. He is also a Taser Instructor, Active Shooter Response Instructor, Defensive Tactics Instructor, Crisis Intervention Instructor, FEMA Incident Command 300 & 400 Level Instructor, Glock Advanced Armorer, Colt M16 & AR15 Armorer, Mossberg Armorer, and a Safariland Less Lethal Munitions Instructor. He has also served as an "Expert Witness" for the Broward County Florida District Attorney's Office in a death investigation.
Philip Ball has held the positions of Training Director, Training Officer, Police Academy Instructor, State Certification Manager, Citizen's Academy Director, SWAT Corporal, DARE Officer, Gang Intelligence Officer, School Resource Officer, and FEMA Emergency Management Coordinator.
In January of 2016, he published the Active Shooter Survival Manual which is selling world-wide and available on Amazon.com. Philip Ball is currently in the fifth year of a national tour in which he teaches officers, government employees, and corporations Active Shooter/Killer Prevention, Response and Survival Techniques, Crisis Communications, Self Defense, and performs Risk Assessments for various facilities.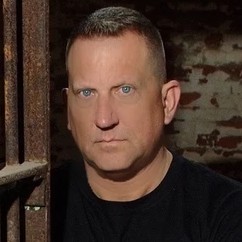 Phil Chalmers
Phil Chalmers is a true crime writer, a television personality, a true crime podcaster, a police trainer, and a successful real estate agent from Cleveland, Ohio. He has been interviewing teen killers, school shooters, mass murderers and serial killers for 35 years. He has also been active in real estate since his initial licensing in 1993.
He is the author of "Inside the Mind of a Teen Killer" and "The teen Killer Whisperer", and has appeared on numerous TV shows including A&E's Killer Kids and Fox's Crime Watch Daily. He is the host of a podcast owned by Dennis Quaid titled "Where The Bodies Are Buried".
Phil's latest project is those who attack and victimize real estate agents. He is currently interviewing dozens of predators who have kidnapped, raped, and murdered real estate agents. The information he has gleaned from talking to these offenders has been landmark and super important for real estate agents to learn, adapt, and to use in their day to day activities.
Along with interviewing offenders for his true crime podcast, Phil travels the country training law enforcement, school employees, real estate agents, and other professionals on how they can not only keep themselves safe, but recognize the signs of violence, to protect themselves, and their loved ones.
Courtyard by Marriott Carrollton
180 Barnes Ave, Carrollton, GA 30117, USA
(678) 664-5200