Continuing Education Event
2021 National Code of Ethics with Leigh Brown
Thursday, June 17
1:00 PM - 2:00 PM
ABOUT EVENT
This course meets the NAR code of ethics renewal requirement. This course provides 3 hours Georgia Real Estate Continuing Education Credit and Georgia Instructor Credit.

Understanding the Code of Ethics and its requirements makes us better REALTOR®. This course will walk REALTORS® through the articles of the Code with emphasis on the most misunderstood and/or are most violated. Includes all of the new changes to the 2021 Code of Ethics and Standards of Practice of the National Association of REALTORS®. Bringing the very best presentation to our buyer and seller clients is our number one goal and following the Code can help you do that. This course provides REALTORS® with a reliable reference for guidance in dealing with complex situations in today's day to day practice of real estate.

GREC Policy: If you have taken this course in the last 366 days, you will not receive CE credit. GREC School - Georgia Association of REALTORS. GREC School Number 271.

School Policy: You must be on time and present for the entire session to receive credit.

Class format (In-Classroom or Livestream) is a decision of the Class Sponsor and not GAR.
You may choose to attend a Livestream viewing at a specific association/board, or participate via your own personal device.

This program will be interactive with video instructor, Leigh Brown.

You must register and pay to participate via the links below. (GAR members: $15)
SPEAKERS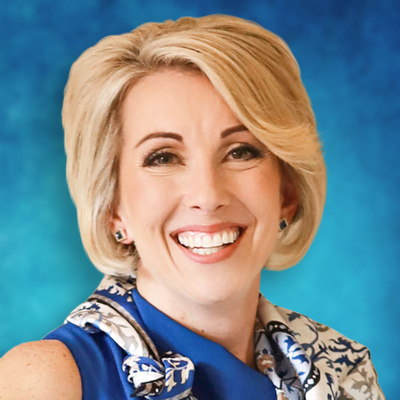 Leigh Brown
Leigh is a successful REALTOR, forward-thinking CEO, and #1 best-selling author. She runs one of the top real estate teams in the country, she is a kickin' keynote speaker and loves everything baseball.

Leigh's successful first book, bestseller Outrageous Authenticity, paved the path to writing her second book, The 7 Deadly Sins of Sales, which instantly became an Amazon #1 bestseller! You may also catch Leigh (and her friends that she chats with) on her podcast: Crazy Sh*t in Real Estate.

She is known for being a sassy Southern woman who is extremely popular for her no-holds-barred approach to motivation. She is currently one of the sales industry's most sought-after speakers and her inspirational speeches have allowed her to travel all over the United States and the globe - from Miami to Dubai!