Networking Event
2021 May Membership Meeting
Wednesday, May 19 | The Inn at Oak Lawn Farms
11:30 AM - 12:30 PM
ABOUT EVENT
Please join us at our May Membership Meeting, with our amazing speaker, Jason Norton, CRPC. Jason will discuss 401k, retirement.
SPEAKERS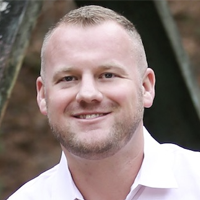 Jason Norton
CRPC, Founder, Norton Financial, Inc. Chartered Retirement Planning Counselor
Since 2004, Jason Norton has helped clients navigate into and throughout retirement. His step-by-step wealth building and wealth preservation process is the cornerstone of his commitment to guiding clients in the retirement and wealth planning process as an independent advocate and guide.
As an experienced wealth management advisor and Chartered Retirement Planning Counselor, Jason understands the unique challenges individuals, families and business owners face in today's uncertain economic environment. He believes that creating customized, wealth building portfolios with the goal of helping maximize return with minimal volatility is critical to developing a realistic, sustainable, long term retirement distribution plan that seeks to maximize income during retirement while still obtaining growth potential.
Jason completed his Bachelor of Science degree in Economics, graduating cum laude from the University of West Georgia in 2004. He began his college education at Young Harris College, where he completed his A.S. in International Business in 2002.
In addition to being CEO of his financial services company, Jason owns and manages a portfolio of real estate in Villa Rica, Carrollton, and Bowdon, so he has a unique perspective as both a financial advisor and real estate investor.
He and his family have been connected to Carroll County since 2002. The Norton family enjoys traveling to the beach and being outdoors.
The Inn at Oak Lawn Farms
1141 Rome St, Carrollton, GA 30117, USA
(770) 214-1007