Networking Event
2021 August Membership Meeting
Wednesday, August 18 | Mill Town Music Hall LLC
11:30 AM - 12:30 PM
ABOUT EVENT
Please join us at our 2021 August Membership Meeting where our guest speaker Dr. Julie Post, President of West Georgia Technical College, will provide and update on all things WGTC!
SPEAKERS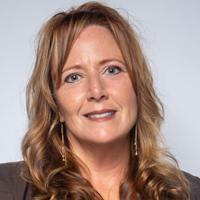 Dr. Julie Post
Dr. Julie Post was appointed President of West Georgia Technical College on April 16, 2021 and brings a rich educational background in secondary and post-secondary education as well as higher education administration. After serving as a high school teacher and then an adjunct instructor, she joined Gwinnett Technical College in 2005. During her 16 years there, she first held multiple positions in Institutional Research and Effectiveness, where she worked to directly support college-wide planning, research, accreditation, and organizational support. In 2012, Dr. Post was selected as Vice President of Student Affairs where she led all College student services to include: enrollment management (recruitment, assessment, admissions, financial aid, registrar/records, retention, and enrollment advisement support), Banner services, all support services (special populations, graduation, veterans' affairs, student life, counseling, the behavioral intervention team, and WIOA), and the office of institutional research and effectiveness. Dr. Post redesigned the way Gwinnett Tech serves students by leading transformational change organizationally, operationally, and physically through the design and renovation of the One-Stop Enrollment Support Center where students are nurtured outside the classroom during their educational journey.
Dr. Post graduated with a Bachelor of Science in Business Education from Northern Kentucky University, a Master of Arts in the Art of Teaching from Marygrove College, and a Doctor of Education from the University of Georgia. Dr. Post was awarded Outstanding Dissertation of the Year by The University Council on Workforce and Human Resource Education for her work on "The Role of Dual Enrollment in the Educational Achievement of Technical College Students."
She served on the Learn4Life Post-secondary Enrollment Network Team, Lawrenceville Housing Authority Community Transformation Quarterback Board, Atlanta Regional Workforce Development Board, WIOA One Stop Local Negotiator, SACSCOC Accreditation Liaison and Peer Evaluator, Southern Association of Community College Research Officer, and in numerous roles for Leadership Gwinnett's Education and Economic Development Day committees. In addition, Dr. Post is a 2014 graduate of Leadership Gwinnett and a 2008 graduate of the TCSG Executive Leadership Academy.
Mill Town Music Hall LLC
1031 Alabama Ave S, Bremen, GA 30110, USA
(770) 537-6455