CALENDAR
Community Event
Chili Cook-Off and Baked Goods Auction
Thursday, November 4 | White Oak Park
11:30 AM - 1:00 PM
ABOUT EVENT
Please join us for our Chili Cook-Off and Baked Goods Auction on November 4th. If you'd like to enter your chili in the contest, please click here. Each registration is a $15 RPAC investment and includes 3 voting tickets. Additional voting tickets can be purchased, $1 investment per ticket or an $8 investment for 10 tickets.

We are hosting a Hygiene and Food Drive for Helping Hands. Please bring the following to this membership meeting.
Toilet Paper, Tooth Brushes, Tooth Paste, Deodorant, Shampoo, Conditioner, Hair Brushes, Combs, and Canned Meat

RPAC Investments

Contributions are not deductible for income tax purposes. Contributions to RPAC are voluntary and are used for political purposes. You may refuse to contribute without reprisal and the National Association of REALTORS®, the Georgia Association of REALTORS®, or the Paulding Board of REALTORS® will not favor or disfavor any member because of the amount contributed. 70% of each contribution is used by GARPAC to support state and local candidates. Until GARPAC reaches its RPAC goal, 30% is sent to National RPAC to support federal candidates and is charged against your limits under 2 U.S.C. 441a; after GARPAC reaches its RPAC goal, it may elect to retain your entire contribution for use in supporting state and local candidates.
SPEAKERS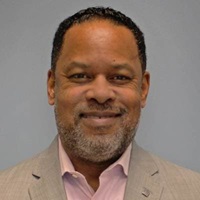 Michael Hughes
Michael Hughes is a graduate of California State Polytechnic University, Pomona, with a Bachelor of Science degree in Urban Planning. He has approximately 34 years of professional experience as a City Planner in Los Angeles and Pasadena, California; Atlanta, Georgia; and with LAW Engineering and Environmental Services, Inc. During his professional career he has worked in comprehensive and land use planning, zoning administration, managed federal grant programs and federal appropriation requests, environmental planning as well as innovative economic development initiatives that have resulted in attracting quality jobs and capital investment to Cobb County and encouraged redevelopment and rehabilitation activities in older commercial corridors.
Mr. Hughes has lived in the Atlanta area for about 30 years and began his professional career in Georgia with Cobb County in September 1990 as a Senior Planner and later returned to Cobb County as the Intergovernmental Coordinator in April 1996 in the Community Development Agency after stints with the City of Atlanta and LAW Engineering and Environmental Services. In October 1998, he was promoted to a leadership role as head of Economic Development for Cobb County. Michael served in this role until January 2020 when he retired and accepted his current position as Executive Director of the Paulding County Economic Development Inc. and Industrial Building Authority.
He is a member of the American Institute of Certified Planners (AICP), a graduate of Leadership Cobb (Class of 1999), a current member of Leadership Paulding Class 31, has successfully completed Cobb County's EXCEL Management Development Program (Class of 1998-2000), the Regional Leadership Institute Program (a program sponsored by the Atlanta Regional Commission, October 1999), and the Chamber's Honorary Commanders Program (2000). Hughes has been active in the community over the years having served as a member of the Leadership Cobb Governing Board, Chattahoochee Technical College Foundation Board of Trustees, and the Tommy Nobis Center Community Advisory Board. He is a past recipient of the "Mack Henderson" Public Service Award (2003) presented annually by the Cobb Chamber of Commerce and the "Golden Goose" Award (2003) presented annually by the Cobb County Board of Commissioners and the County Manager. Michael resides in Mableton, Georgia with his wife Carmen of 29 years and they have 3 children (Michael II, Maya, and Maxwell). During his time away from the office, Michael enjoys spending time with his family, is an avid griller, enjoys golf, and sampling different types of craft beers.
"We welcome and appreciate your interest in Paulding County as a place to do business. We know you have many options when considering where to do business and believe you will find your experience in Paulding County to be exceptional as we strive to go the extra mile. Paulding County is committed to working with you as a partner to enhance your businesses presence in our community." - - Michael Hughes
White Oak Park
298 Mustang Dr, Dallas, GA 30132, USA
(770) 445-8065