EDUCATION CALENDAR
ABOUT EVENT
The purpose of this class will be to explore, in-depth, the 2022 GAR Contract and all GAR forms changes, navigating the GAR forms, and an in-depth discussion of the purchase and sale agreement along with all of the amendments. We will discuss the reasoning behind each change along with the legal implications of the changes. The class will be presented with scenario problems for the participants to solve as well as in PowerPoint lecture style.
SPEAKERS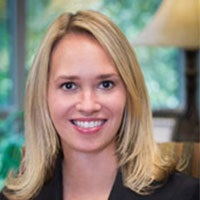 Miss Robinson
Missy Robinson is an Agency Account Executive with Chicago Title and Commonwealth Land Title
Insurance Companies. Missy graduated from Kennesaw State University with a B.B.A in Management
and received her J.D. from Mercer University Walter F. George School of Law in 2005. Missy was
formerly the Vice President of Sales and Marketing for TitleWave, a division of Fidelity National
Financial, in Ga and SC. Before joining TitleWave in 2014, Missy was a Chicago Title agent in private
practice for 10 years focusing on residential and commercial closings. During her time in private
practice, Missy served as an Executive Committee Member of the Real Property Law Section of the State
Bar of Georgia for 6 years. During her time on the Executive Committee, she spoke at multiple ICLE
seminars, was the chair of the spring residential seminar and a teacher for Realtor's continuing
education. Missy also served as the chair of the Real Estate Pro Bono Committee and was the recipient
of the Marshall Tuttle Award by the Military and Veterans Law Section in 2017 for her pro bono work
with the State Bar's Military Legal Assistance Program.
Commitment to Excellence (C2EX)
Commitment to Excellence (C2EX) from the National Association of REALTORS® empowers REALTORS® to evaluate, enhance and showcase their highest levels of professionalism. It's not a course, class or designation—it's an Endorsement that REALTORS® can promote when serving clients and other REALTORS®.
Fairhaven: A Fair Housing Simulation
NAR launched Fairhaven, a new fair housing simulation training for REALTORS® that uses the power of storytelling to help members identify, prevent, and address discriminatory practices in real estate. Be an advocate for fair housing and the future of our industry.
Bias Override: Overcoming Barriers to Fair Housing
In this video, you will watch an online workshop to help members avoid implicit bias in their daily business interactions.